Hi so i'm a bit confuzed and lost atm! Still getting to grips with everything
Some of you may know me from Hamster central!
But for those who don't nice to meet you, i've viewed tammys website for some time and live Very close to oakfarmrabbitsandrodents. I hope to get more hammies in future and You would defintely be my first choice.
I own two hamsters - A 2 year and 3 month old, whitefaced, female robo called Peggy.
And a 6 month old, sable ,male Syrian called Porridge.
Here they are:
peggy-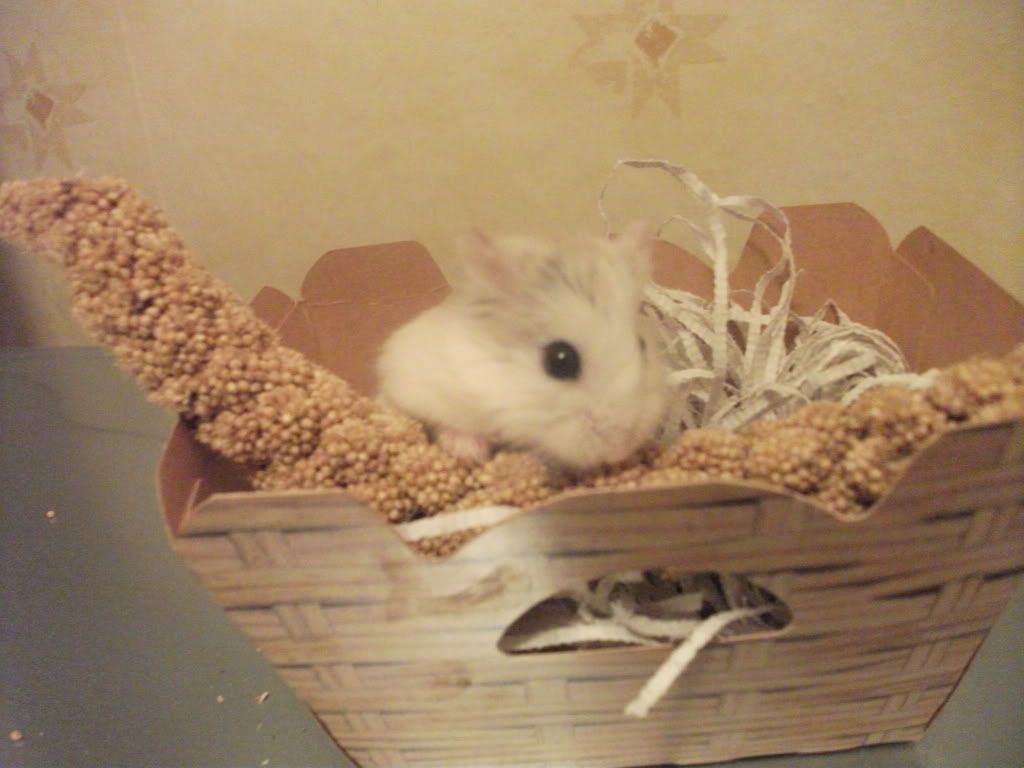 porridge -