Hi all,
I just found the site while looking up my newest addition to my family 2 Roborovski Hamsters which i brought from pets@home on saturday.
I hadnt heard of them or even thought about getting a hamster until we saw these. I have a picture of 1 of them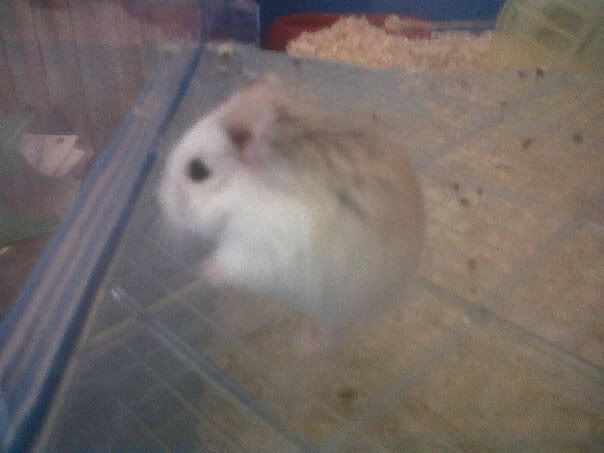 I thought they were so cute, the other one looks almost identical apart from a small black spot on her head.
My 2 year old thinks they are great and spends about 20-25 minutes a time just sat on the chair by the cage looking at them and now already has decided he needs to say night night to them before he goes to bed lol.
Anyway some info about me..
Well I'm 29...not for much longer sadly my birthday is on the 24th June. I live currently just with my 2 year old son however my partner will be moving in come september.
I am a full time dad and have been now for 3 years as my ex partner had 3 children from previous relationships. I enjoy being a full time dad although it is hard work lol and a lot harder than i imagined!!
Anyway thats a little info about me for now
Iain